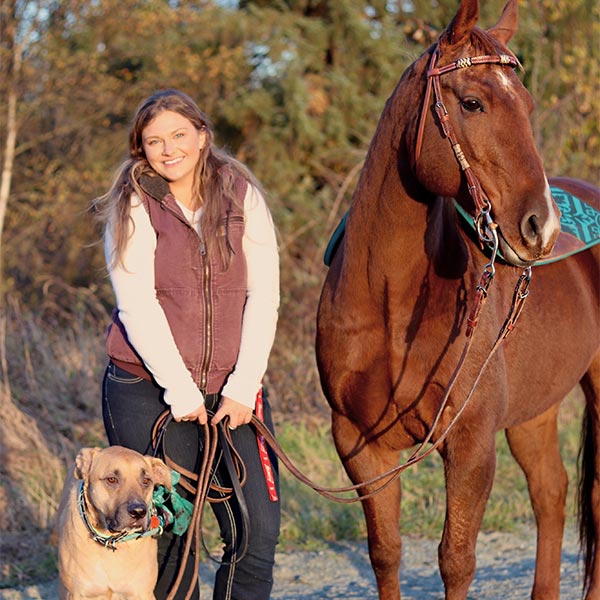 Chanelle, Tech Assistant
Meet Chanelle aka Chan. She's studying to be a veterinary health technologist, currently pursuing her education while gaining valuable experience alongside our knowledgeable team.
Chanelle's life has always been intertwined with large animals, and she finds joy in riding horses both for leisure and competition.
When she's not dedicating her time to her studies and work, you'll find her enjoying moments with her partner Lewis and their two adorable canine companions, Jolene and Theodore.