Find out why Okotoks Veterinary Hospital is the right place for
your pet.
Okotoks Veterinary Hospital looks forward to being there for your pet, from when they are puppies and kittens through to their senior years. Our team's knowledge, experience, and passion for healing animals will make that extra bit of difference when it comes to providing care for your pet.
We are pleased to offer comprehensive veterinary care, including medical, surgical, and dental treatment.
We have state-of-the-art digital radiography, ultrasound, and laboratory equipment. We provide behaviour counselling and alternative therapies, including acupuncture, herbal medication, and nutritional support.
We have an extensive dispensary and carry a large range of prescription and specialty pet foods.
For after-hours calls, please call one of these animal hospitals:
Our Values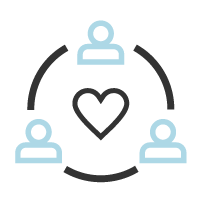 Compassionate
We show compassion and empathy to every client and patient we treat.
Competent
We handle each case with skill, good judgment, and competence.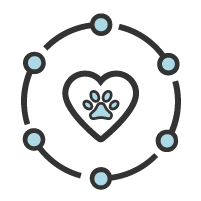 Passionate
We love what we do and why we do it. We strive towards making a daily difference.
Dedicated
We consistently deliver high-quality medicine and care. We're dedicated to building long-lasting relationships with all our clients.
We're hiring a DVM to join our growing team