Meet Kimberly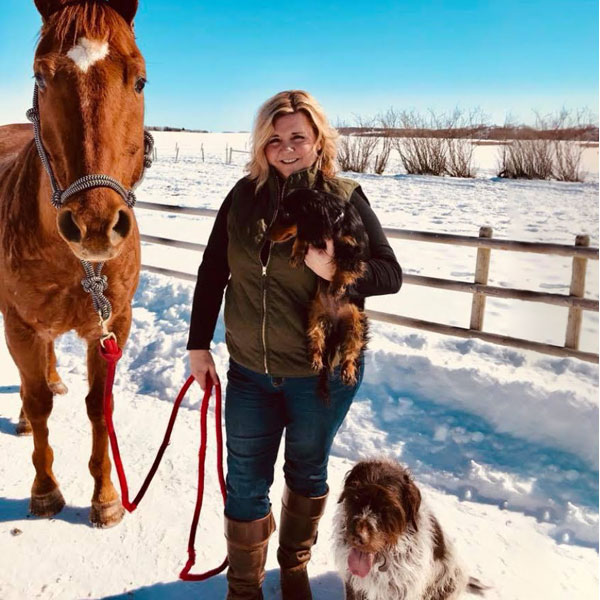 Kimberly, Veterinary Assistant
and Reception
Kimberly graduated from Lakeland College, where she studied large animal health sciences.
She has a great fondness for all creatures but is especially passionate about training upland bird dogs and caring for her family's quarter horses. Kim is also the proud owner of a bossy miniature dachshund, Dallie-Mae.
When she's not at work, she rejuvenates with her husband and two children.